Our new Luxury iPhone Battery Case™ gives your phone a longer battery life while offering great protection. Made of a silky, smooth-matte finish, the case feels great in your hand. You can charge your iPhone and battery case simultaneously using the standard iPhone lightning cable. And when fully charged, the battery case delivers a full charge to your iPhone with remaining battery life on the case. This results in increased talk time, internet use, and longer audio/video playback. With the battery case on, the battery status is displayed on the back of the case with 4 light indicators.
iPhone 13 Pro Max: 6000 mAh

iPhone 13/13 Pro: 5500 mAh

iPhone 13 Mini: 3500 mAh

iPhone 12 Pro Max: 6000 mAh

iPhone 12/12 Pro: 5500 mAh

iPhone 12 Mini: 3500 mAh

iPhone 11 Pro/Pro Max: 6000 mAh

iPhone 11: 5500 mAh

iPhone XS Max/XR: 6000 mAh

iPhone X/XS: 5500 mAh

iPhone 6/7/8 plus: 4000 mAh

iPhone 6/7/8: 3500 mAh
1. Click the power button on the bottom corner to turn the case on. Your phone will start charging right away.
2. The number of lit lights indicates how much power is available in your charging case.
3. Recharge your battery case by inserting your lightning cable into the port at the bottom of the case. (Your phone and case will both charge at the same time)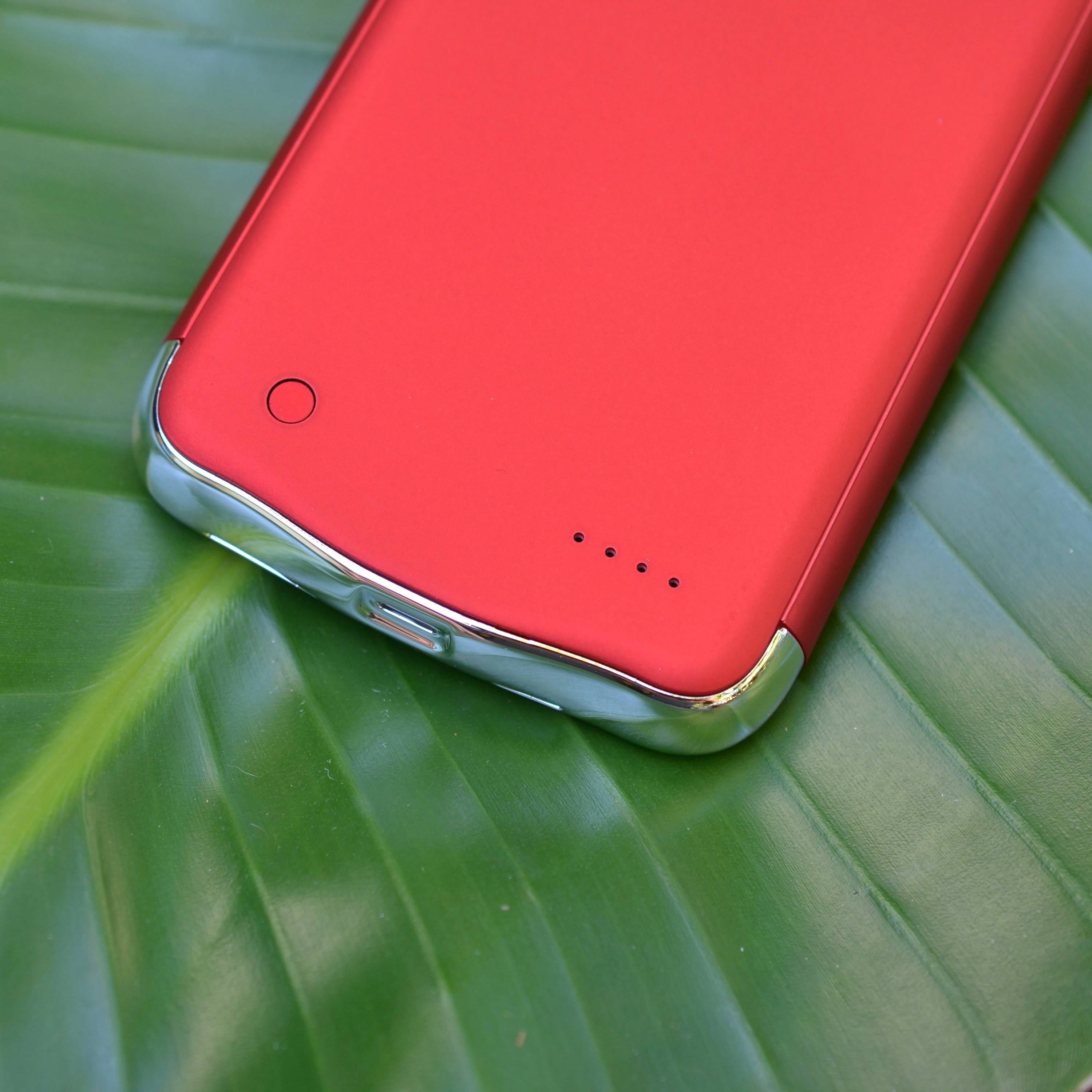 Orders are shipped out within 24 hours and delivered within 2-3 business days for orders in the USA.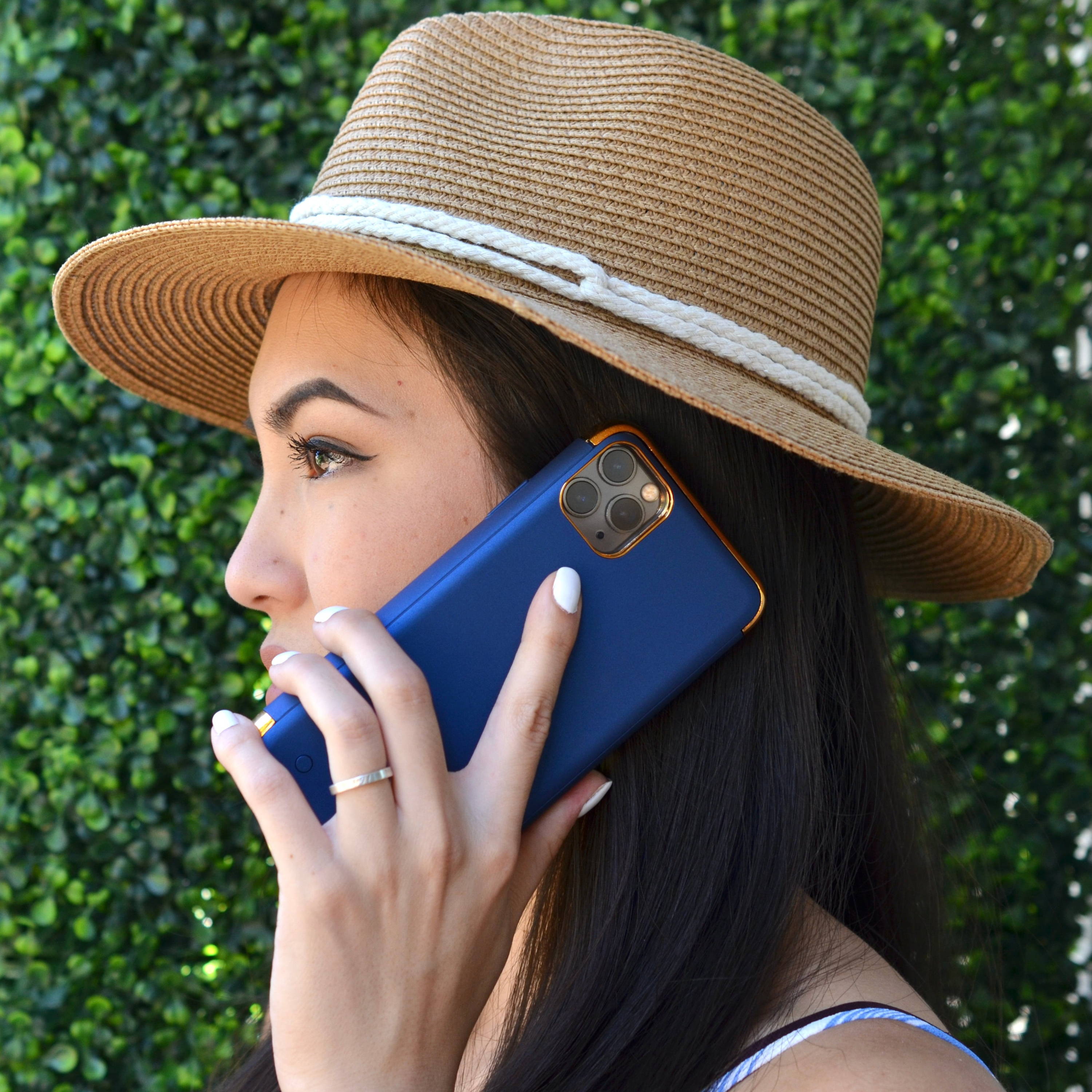 Compared to other battery cases on the market, our battery cases maintain a slim design with a built in battery.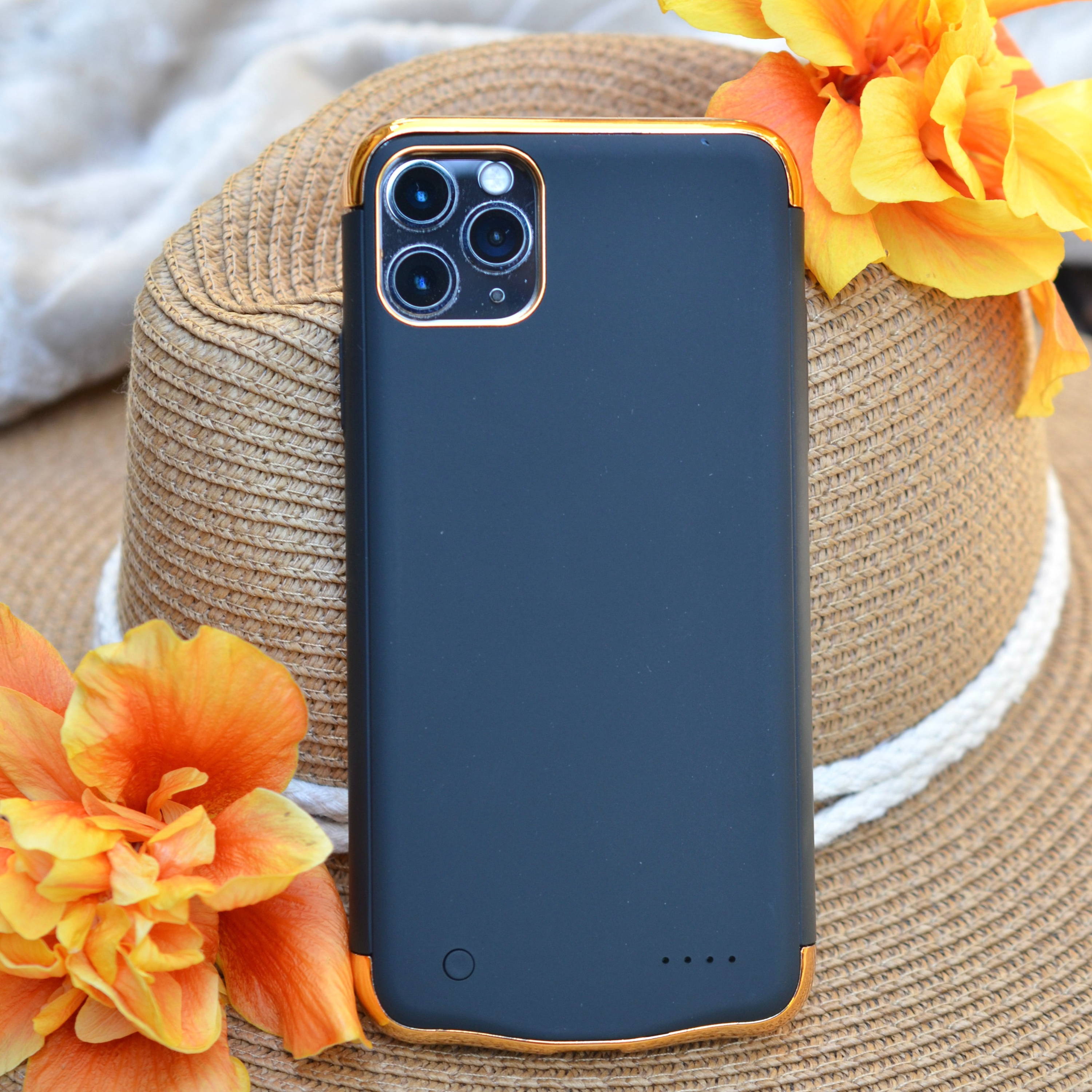 Raised edges on all sides of the case ensure drop proof protection to your phone, sreen, and camera.

FREQUENTLY ASKED QUESTIONS

How long does shipping take?

Orders are delivered within 2-3 business days via USPS

How long does it take to charge my phone?

The case takes roughly 1-2 hours to charge your phone from 0-100%

How do I charge the case?

The case is charged via the standard apple lightning charging cable used to charge your phone.
Can the case charge my phone fully?
Yes! On a full charge, our battery cases will charge your phone from 0-100% with 25% charge left on the case.
Does the case support wireless charging?

Unfortunately our battery cases are not compatible with wireless charging.

Can I put on a pop-socket onto the case?
Yes a pop-socket will apply and stay on the case just fine.
What if I don't like my case?

Please reach out to our support team in the contact form below and we'll do whatever it takes to make sure you're satisfied!
Can't find an answer to your question?

Send us an email and we'll get back as soon as possible!